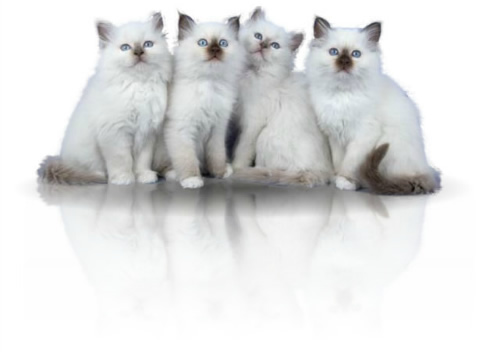 Welcome Amisti Birmans & Kurilian Bobtails

Frinton on Sea, Essex
Home of some of
The International Cat Associations Top Birman and Kurilian Bobtail cats Breeders and Owners ofTICA International Winner & Supreme Grand Champion & LOOF International ChampionAmisti UnawatunaSecond Best Kurilian Bobtail Kitten in the World 2014/2015
Owners ofInternational Winner and TICA ChampionDK Korzhik's Belinda ReusBest Kurilian Bobtail Kitten in the World 2014/15
Owners ofInternational Winner & Supreme Grand Champion & LOOF ChampionTisima Anyu Bliklya of AmistiTop Kurilian Bobtail Kitten on the World 2013/14Top Kurilian Bobtail Cat in the World 2013/14
Breeders of TICA Lifetime Achiever,International Winner & Supreme Grand Champion & LOOF ChampionAmisti Alice SpringsTop Birman Kitten in the World 2012/13Second Best Birman Cat in the World 2013/14Top Birman Cat in the World 2014/2015
Breeders of Lifetime Achiever, International Winner, Supreme Grand Champion, Supreme Grand Champion Alter, LOOF European Champion, FIFe Champion and GCCF Champion
Amisti Alabama
Best Birman in the World 2011/2012
Breeders of International Winner, Supreme Grand Champion Alter, LOOF International Premier, FIFe Premier and GCCF Grand Premier
Amisti Parlak Yildiz
Best Turkish Van Alter in the World 2011/2012
My name is
Nicki
and I live with my husband, and our ten cats(five Birmans and five Kurilian Bobtails)in the pretty coastal town of
Frinton on Sea in Essex.
I am currently a qualified Speciality judge withThe International Cat Association and I also sit on the Rules committee.
I administer the Birman Cat Club Kitten List
and have previously served both as a Committee Member
and as assistant Editor of the club magazine.
Between 2007 and 2015 I worked as an Area Co-ordinator for
Birman Welfare & Rescue caring for, fostering and rehoming rescue Birmans, now we do this independently.
Our cats are our pets and live with us running the home and employing myself and my husband as loyal and dutiful unpaid servants.
Birmans are people-orientated cats and are extremely loving, trusting cats who take pride of place on your lap anytime they feel like it. They thrive on an indoor lifestyle perfectly content with the love you give them. They are great with children and other animals and are excellent companion cats and relish the family lifestyle running most families from day one!
The Kurilian Bobtail is a strong cat with a wild appearance,
medium to large in size, brawny with strong substantial boning, but despite their looks they are very gentle. It is one of the thirteen natural breeds of cat recognized by TICA. They have excellent health and a very well balanced characterwith a trusting and outgoing personality. They adore people and love attention. They are very active and are the masters of all they survey!
Our cats have the run of the house, a sunny veranda on the
back of our French doors overlooking the garden and three large playpens in which to sun themselves and take the air.
My husband says our cats are spoilt - I won't admit it to his face but he's probably right!